Description of

Yeast Cell Wall(

yeast beta glucan powder 20%

)
Selected fresh molassed yeast/beer yeaat as raw material,the product is produced by modern bio-engineering technology via biological enzymolysis technology and spray drying etc.It's enriched MOS and beta glucan,and with double functions:nutrition and immunity.As a natural,green and health product,it is the high quality feed stuff for animals.
Main ingredients:
MOS≥ 20%

β-1,3/1,6-Glucan≥20%
Crude protein≤35%
Moisture≤6%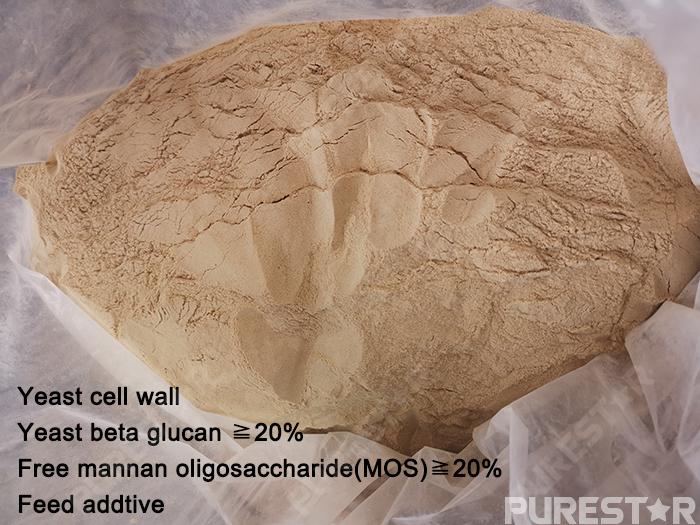 Function of

Yeast Cell Wall(

yeast beta glucan powder 20%

)
A intestinal pathogen scavenger:
To protect the gut,health,to promote the beneficial bacteria breeding,such as bifidobacterium,lactobacillus easei,to inhibit the growth of harmful bacteria,such as escherichia coli,salmonella a.
A ideal nurtritional additive:
To improve the digestibility of nutrient and promote animal growth and development.
A efficient immunity activator:
To enhance the immune function and anti-stress.
Usage(kg/t)
Sow 1.0~2.0 Poultry:1.0~3.0
Piglet:2.0~4.0 Aquatic:2.0~4.0
Package:500/bag,10kg/box
25kg/bag