Ganoderma Lucidum Extract
What is Ganoderma Lucidum Extract?
Ganoderma lucidum, also known as Ling-Zhi (Chinese) which is a purplish-brown fungus with a long stalk, brown spores, and a fan-shaped cap with a shiny, varnish-coated appearance.Ganoderma lucidum grows on decaying wood or tree stumps, preferring the Japanese plum tree but also found on oak.The mushroom is native to China, Japan, and North America but is cultivated throughout other Asian countries. Cultivation of ganoderma lucidum is a long, complicated process.
Ganoderma lucidum extract may possess some anti-tumor, immunomodulatory activities, supported by some studies on polysaccharides, terpenes, and other bioactive compounds isolated from fruiting bodies and mycelia of this fungus.The mechanisms by which ganoderma lucidum extract may affect cancer are unknown and may target different areas of cancer development: inhibition of angiogenesis (formation of arterial vessels within the tumour) mediated by cytokines, cytoxicity, inhibiting migration of the cancer cells and metastasis, and inducing and enhancing apoptosis of tumor cells.
Variation between preparations and potential negative side effects cannot be ruled out. Ganoderma lucidum' extracts may be adaptogenic, anti-allergenic and anti-hypertensive due to the presence of triterpenes. Apart from these properties, ganoderma lucidum extract has been found to be anti-inflammatory, antiviral, anti-parasitic, anti-fungal, antidiabetic, anti-hypotensive, and protective of the liver. Ganoderma lucidum has also been found to inhibit platelet aggregation, and to lower blood pressure, cholesterol and blood sugar.
Ganoderma lucidum extract may act as a blood pressure stabilizer, antioxidant, analgesic, a kidney and nerve tonic. It has been used in bronchitis prevention and in cardiovascular treatment, and in the treatment of high triglycerides, high blood pressure, hepatitis, allergies, chemotherapy support, HIV support, and fatigue and altitude sickness.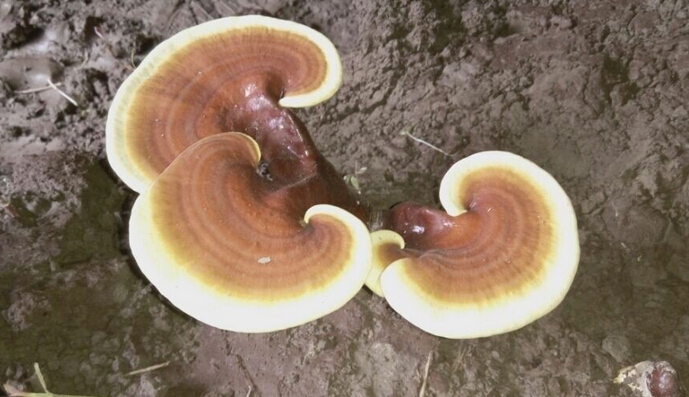 Product name: Reishi Extract
Botanical source: Ganoderma lucidum.
Appearance: Red-brown Fine Powder
Spec: (polysaccharides)10%, 20%, 30%, 40% 50%
Analysis: UV
Origin: China
Product Description
1) Ganoderma/Reishi mushroom, also known as Ling-Zhi (Chinese), has shown in recent studies to be helpful for heart health, including normal cholesterol, blood pressure, and circulatory system support. Ganoderma/Reishi mushroom contains a high amount of polysaccharides, which are essential for proper functioning of the immune system
2) Ganoderma/Reishi mushroom is used as a tonic and a sedative. According to traditional Chinese medicine, reishi was thought to "mend the heart." Reishi is a cardio tonic that supports normal blood and oxygen flow to the heart
3) Ganoderma/Reishi is one of the most valued plants in the Chinese pharmacopoeia.
Reishi has been used for over thousands of years as a miraculous remedy for a variety of diseases from traumatic wounds, inflammation, various ulcers
Main functions of Ganoderma lucidum (Reishi) Extract
1.Ganoderma lucidum can anti-tumor, protect liver, activate heart and blood vessel functions, anti-aging, anti-nerve weakness, treat high blood pressure, treat diabetes, helpful to treat chronic bronchitis and bronchia asthma.
2. It is also reported that it can strengthen the immunity of the organ and better its durability of shortage of oxygen; it can remove the free molecules, prevent the body from radiation, and better the synthesis of DNA, RNA and protein in liver and blood so as to extend one life.
Characteristics
Our product is extract from Ganoderma lucidum (red-reishi ) mushroom fruitbody, make to pulverization,use water to extract,concentrate and spray drying all in GMP workshop.NON-irradiation,GMO-free.It contains Ganoderma lucidum polysaccharide, Ganoderma lucidum acid, triterpene, adenosine. Ganoderma lucidum polysaccharide mainly containsβ-(1-3) ,β-(1-6) dextran. The triterpene content 1%-15%



Application:
1.Ganoderma lucidum extract is used for treatment of general fatigue and weakness , asthma, insomnia,and cough;
2.Ganoderma lucidum extract is reputed as the elixir of life since ancient times, and is a rare and traditional chinese medicine in china;
3.Ganoderma lucidum extract can also preserve the vigour, strengthen the physique, have a rosy complexion,anti-s
enile. Prolong life, curing the consumptive disease.